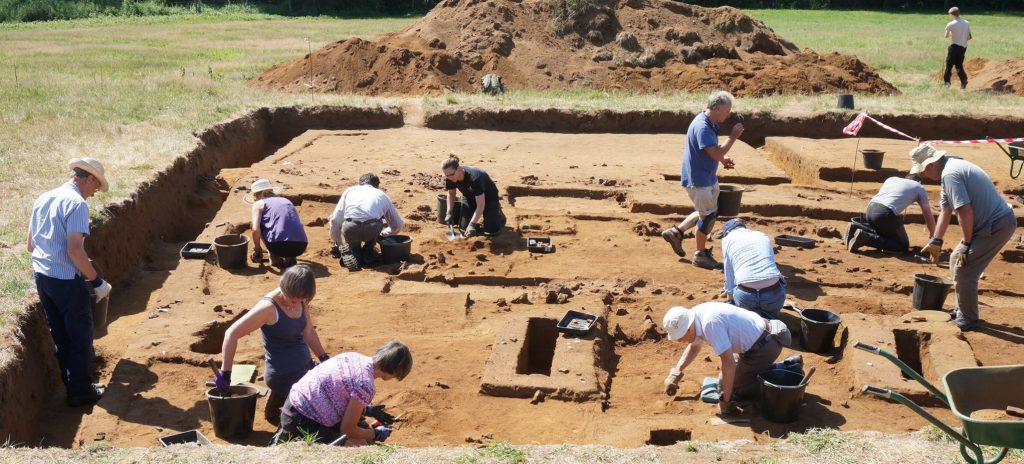 The Surrey LiDAR Portal was created by the Surrey Archaeological Society as part of its wider outreach and engagement initiative, and has come out of the Society's recent Sustainable Impact project, funded by the National Lottery Heritage Fund (NLHF). The Society is a long-established organisation, established in 1854 'for the investigation of subjects connected with the history and antiquities of the County of Surrey' (including the historic county), and is a highly active volunteer group focused on historical and archaeological research and investigation for the local region.
Today the Society carries out research, excavations, fieldwork and surveys, providing opportunities for the public and its members to be trained and participate in its activities. As an organisation dedicated to research, it maintains an extensive specialist library which may be consulted free-of-charge, publishes important project documents including its annual journals, and makes grants to support projects which contribute towards the county's Research Framework. Its activities and work are overall wide-ranging – from supporting educational sessions and Young Archaeologist Clubs to large-scale excavations – and membership is open to all.
Surrey's archaeology is frequently under-rated, even by those who live in the county, but there are sites of national and even international importance for probably every period from the Palaeolithic to the 20th century (read more in the Background page). Although a great deal of archaeological evidence has been lost over the years due to increasing pressures including urban expansion and changes in land use, the county still retains a remarkable landscape, rich in diverse habitats and impressive cultural heritage.
In order to better understand the development and various layers of history, the Society commissioned the Portal, which would display specially visualised LiDAR imagery and provide detailed data able to be interrogated by heritage professionals, volunteer archaeologists, and interested members of the public alike. This is being led by the Society's Community Archaeologist, Dr Anne Sassin (outreach@surreyarchaeology.org.uk), who is the main contact for the project, and would not have been achieved without the cooperation of partner organisations and colleagues at Surrey County Council, in particular the Surrey Historic Environment Record and Surrey Heritage.
To find out more about the Surrey Archaeological Society and their work, visit the website or sign up to their mailing list (email info@surreyarchaeology.org.uk) or follow them on social media (@surreyarch on Facebook and Twitter).